ELogs: Tracking Hours of Service
In December 2015, the Federal Motor Carrier Safety Administration announced the ELD (Electronic Logging Device) Final Rule. The rule affects drivers and fleet operators across the country.
Don't wait! If you are required to comply with this new rule, e-LOGBOOK has a solution ready for you.
Contact us today to learn about a package that adds the ELD solution you need to the e-LOGBOOK service you want. One bill. One low monthly cost. One package to handle your GPS needs and ELD requirements.
Benefits of our electronic logbook for
truckers solution
With e-Logbook, you'll have better roadside inspections, CSA score improvement, and protection from DOT audits and interventions.
Eliminate handwritten logs and save paperwork.
Receive warnings when critical violations are approaching.
Provide quick access to reports for roadside inspections.
Automatically change driver duty status.
The ELD Truck Drivers View
Easy To Use
Driver App modeled after familiar paper logs, simplifying training for drivers.
Save Times
With a streamlined interface, drivers spend less time doing paperwork and more time driving.
Avoid Errors
Easy-to-use app, prevents log errors that can jeopardize compliance.
Set duty status with one-click. Automatic updates when driving starts or stops.
How electronic logbook for truckers works
To View Your Log Book It Will Need To Be Connected To A Phone Or A Tablet With Internet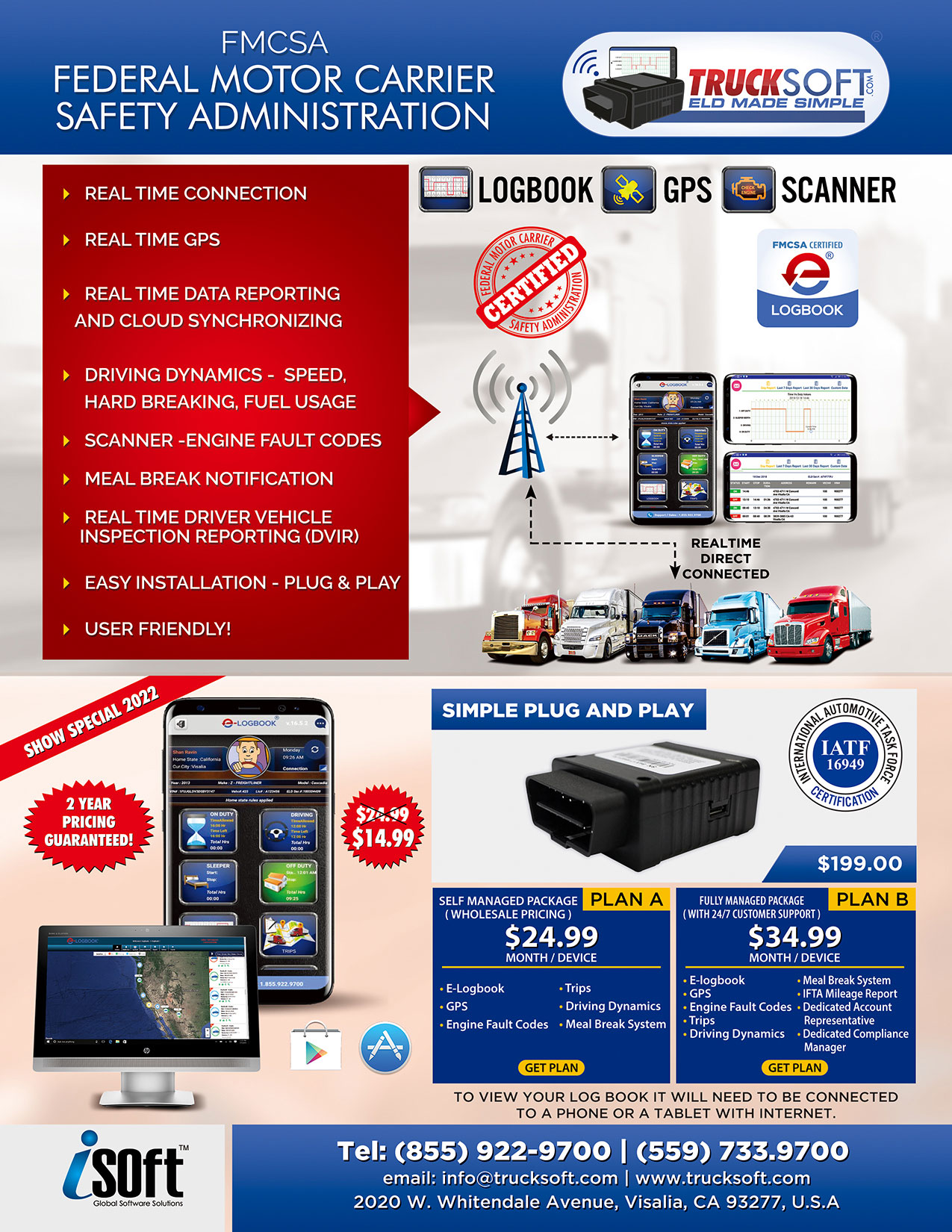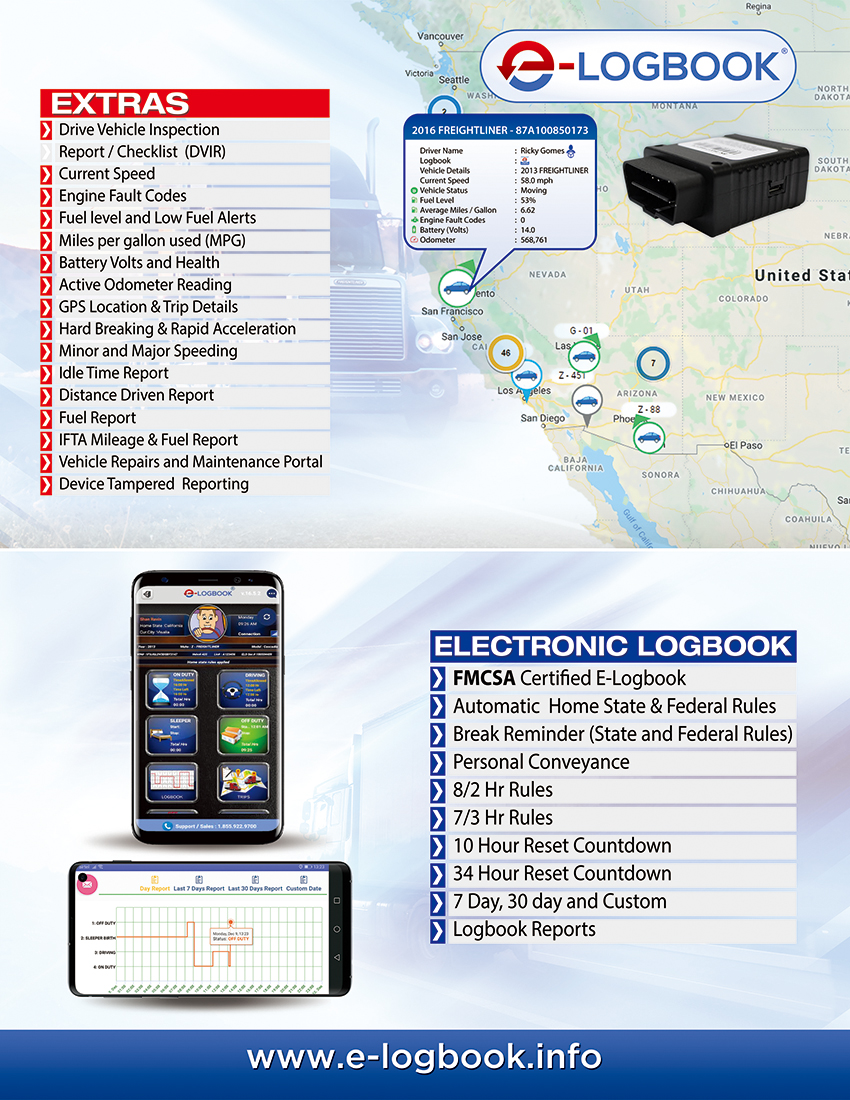 Direct Connect Real Time to Cellular Network
Real time GPS for both your Vehicle / Driver
Driving Data is constantly updated and kept in the Cloud / Data servers
Free Driving Dynamics (Speed, Hard breaking, Check engine Light warning and Codes)
Free Driver notification forcing to take Mandated Meal Breaks and keeping up with the drivers time card
Free Driver daily Inspection-Pre and Post-Trip
Easy Installation - Plug and Play
Connected via Bluetooth Connectivity
Always NOT connected and your equipment or driver data availability is limited
ELD data is LOST if the bluetooth device is NOT connected
You will lose data if the mobile device is broken causing you to fall out of compliance
Driving dynamics are available for an additional FEE
No driver notifications for driver meal breaks
Requires Professional / Time for Installation